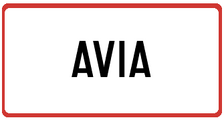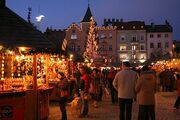 Avia
is a town in the northern
Juliana
in
Avia Province
. Avia was founded around 21 CE because the Romans created
Colonia Avia
and it's the oldest town of Juliana. In 6 years Avia will be 2000 years old (2021).
The oldest buildings that are now used are from the 14th century. Outside of Avia, the Castello di Avia is situated that was the most important defence in northern Juliana. Many tourists come to Juliana to visit the historic monuments, Christmas Market.
Avia is twinned with Doveburcht in Libertas.
Places in Avia
Edit
Ad blocker interference detected!
Wikia is a free-to-use site that makes money from advertising. We have a modified experience for viewers using ad blockers

Wikia is not accessible if you've made further modifications. Remove the custom ad blocker rule(s) and the page will load as expected.