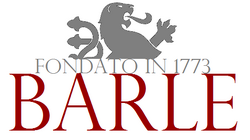 Barle Bank is one of the oldest banks in Juliana, founded in 1773. It was a private bank owned by the Barle Family, set up by Antonio I of Juliana. During World War II operations were fairly limited and after the war the bank was allowed to operate under partial nationalization. After the end of the communist period the bank was privatized. Current ownership is divided among several companies, with SD Bank its largest owners at 38%.
The bank is dedicated to wealth management for private and institutional clients as well as private and discrete personal banking. The current bank president is Ferdinand Palant.
Ad blocker interference detected!
Wikia is a free-to-use site that makes money from advertising. We have a modified experience for viewers using ad blockers

Wikia is not accessible if you've made further modifications. Remove the custom ad blocker rule(s) and the page will load as expected.