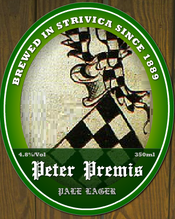 Beer in Juliana
is a popular sector of the economy. Beer was made in
Juliana
for many centuries and is popular. In the last 100 years beer production is less but now it is popular. The most famous companies of beer are
Peter Premis Brewery
,
Regio
,
Juliaški
 and
Duhovnik
, but there are many small ones that are not commercial.
There are a number of beer festivals in Juliana, the most notable of which is the Festival Piva Strivica, which takes place annually in the city of Strivica.
Ad blocker interference detected!
Wikia is a free-to-use site that makes money from advertising. We have a modified experience for viewers using ad blockers

Wikia is not accessible if you've made further modifications. Remove the custom ad blocker rule(s) and the page will load as expected.