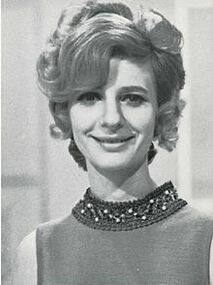 Ivanka Drašler
(1945) is a famous
Julianan
singer in the 1960s-1980s. Ivanka Drašler had lots of pop music hits in that period and today, she's still singing.
Biography
Edit
Ivanka Drašler was born in Strivica in 1945. She started singing music in 1962 and she made her first album in 1966. The album Moja Ljubesen (My Love) was very popular. She retired in 1988 but in 2002 she started again to give concerts.
Ad blocker interference detected!
Wikia is a free-to-use site that makes money from advertising. We have a modified experience for viewers using ad blockers

Wikia is not accessible if you've made further modifications. Remove the custom ad blocker rule(s) and the page will load as expected.