The Juliana national football team is the national team of Juliana. The national team was created in 1921 but it wasn't very good for many years. In 1958-1968 was the best period, the golden generation but they didn't win any tournaments. The Juliana Football Federation controls the national team. The internationally most well-known player is Toni Delpin who plays in the Italian Serie A.
History of the National Team
Edit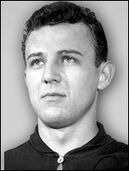 The national team was created in 1921. In 
WFC 1964
 they were in the group stages for the first time but they lost 5-1 versus Luxembourg and defeated Traspes 2-1 but also lost versus Haiti 2-0. Juliana was in the WFC 1968 but they lost in the first round versus Belgium 3-2. A important player of this period was
Frančišek Batina
, player between 1960 and 1968.
Most of the players of the national team are in the Liga 1 Juliana but some play in clubs abroad. 
Ad blocker interference detected!
Wikia is a free-to-use site that makes money from advertising. We have a modified experience for viewers using ad blockers

Wikia is not accessible if you've made further modifications. Remove the custom ad blocker rule(s) and the page will load as expected.