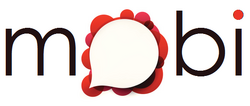 Mobi is a Traspesian telecommunications company. The headquarters are located in Alcacer, the capital of Traspes. Mobi S.A. was founded in 1992 as the first mobile network operator in Traspes. Since 2004, it also operates in Prasia and since 2007 in Strasland and Juliana.
Ad blocker interference detected!
Wikia is a free-to-use site that makes money from advertising. We have a modified experience for viewers using ad blockers

Wikia is not accessible if you've made further modifications. Remove the custom ad blocker rule(s) and the page will load as expected.