The
Molnica
is the longest river of
Juliana
. It starts close to the
Julianan Alps
, extends to the the middle of
Strivica
, then into the Adriatic Sea.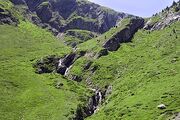 The Molnica's sorce is in the middle of Lucijana Province. The mouth of the Molnica is in the Adriatic, across from Novigrad in Croatia.
Molnica is also a river in Poland.
Ad blocker interference detected!
Wikia is a free-to-use site that makes money from advertising. We have a modified experience for viewers using ad blockers

Wikia is not accessible if you've made further modifications. Remove the custom ad blocker rule(s) and the page will load as expected.