Partena is the capital and largest city of the Partena Province, and the third largest city in Juliana. It has a population of 11,800, over half of the Partena Province's population. Partena is the political and administrative centre of the Partena Province. It is well known for its scenery, which attracts many tourists. Because of this, it is nicknamed by citizens as "Heart of the Province". The current mayor of Partena representing the Social Democrats is Maria Bottiglia.
Partena is one of the older cities in Juliana, having been founded in as early as 1204. Despite this, Partena also has very advanced, modern industrial aspects. The scenery and more traditional houses are located in "Old Town" whilst the industrial buildings and modern houses are located in "New Town". The postal codes for Partena range from 6000-6900.
The World of Media Partena province headquarters is in this city.
Geography
Edit
Districts
Edit
Transport
Edit
Whilst in office, the Social Democrats have introduced buses connecting Partena with surrounding areas.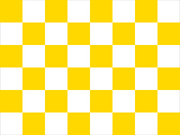 Partena is home to the highly successful Juliano football club, NK Partena, who currently participate in the top division of Juliana, the Liga 1 Juliana. They have one of the largest support base in Juliana, and play at the Partena Dome, which has a capacity of 18,000, the largest in the country. NK Partena have the largest amount of ultras, and therefore are considered to have "the best supporters in the country". Partena participate in the Derby of Juliana, the largest rivalry between two sports club throughout Juliana.
Ad blocker interference detected!
Wikia is a free-to-use site that makes money from advertising. We have a modified experience for viewers using ad blockers

Wikia is not accessible if you've made further modifications. Remove the custom ad blocker rule(s) and the page will load as expected.