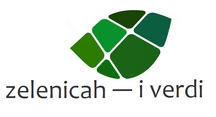 The Greens
(Zelenicah-I verdi) is a leftist
political party
of
Juliana
. In the
2014 Federal Election
they got 4 seats in the
Congress of Deputies
. They are a part of the
Government of Juliana
. The leader of The Greens is
Alenka Battelli
.
The Greens was created in 2009 and combined the Green Party of Juliana and the Eco Party together as Green Party-Eco but it got a new name in 2010. In 2010 they got one seat in the congress and in 2014 they got 4, and one minister.
Electoral History
Edit
In the 2014 Federal Election, The Greens were the fifth party and got 4 seats, the best in their history.
Ad blocker interference detected!
Wikia is a free-to-use site that makes money from advertising. We have a modified experience for viewers using ad blockers

Wikia is not accessible if you've made further modifications. Remove the custom ad blocker rule(s) and the page will load as expected.