Tristan Masi
(July 21 1998) is a popular
Julianan
teen singer. He sings teen pop songs and some of his songs are top hits in Juliana. Tristan's fater is from Juliana and his mom is from Sweden. He was born in Stockholm but he came when he was very young to Juliana.
Biography
Edit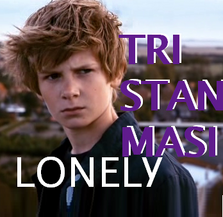 Tristan Masi was born in Sweden but he lived all of his life in Juliana. He started singing when he was 5 years old. He posted some songs on Youtube in 2012, and some covers of music by Justin Timberlake, Justin Bieber. He got lots of fans in Youtube and was noticed by music record executives. In 2014 he got a record contract with
Revolt Music
and he launched an EP album,
Lonely
in October 2014.
He will release in the spring 2015 a second album with more songs.
Ad blocker interference detected!
Wikia is a free-to-use site that makes money from advertising. We have a modified experience for viewers using ad blockers

Wikia is not accessible if you've made further modifications. Remove the custom ad blocker rule(s) and the page will load as expected.